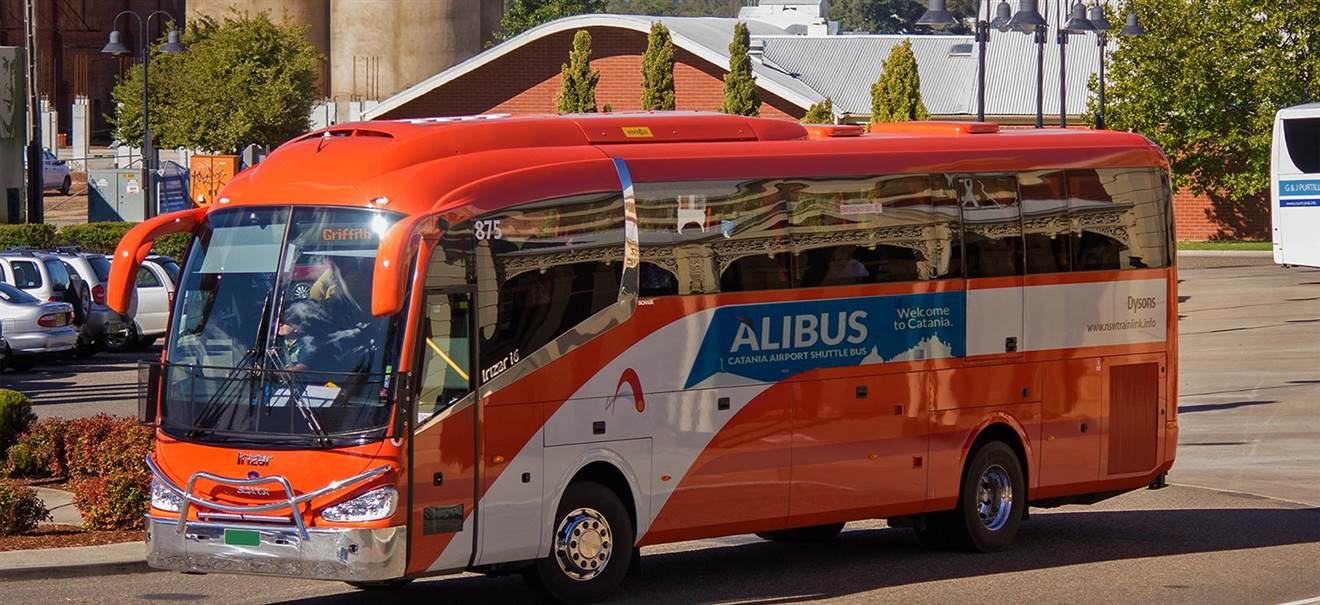 Bus transfer from Naples Airport to Naples City Centre
To product
START YOUR TRIP IN NAPLES EASILY AND RELAXED WITH THE BUS TRANSFER FROM NAPLES AIRPORT TO NAPLES CITY CENTRE!
Alibus is the official shuttle bus services that connects the airport of Naples (Capodichino Airport) and the centre of Naples. The busses departure each 10  minutes from the airport.
You can get off at one of the following stops:
Piazza Garibaldi (Central Station) 
Immacolatella/Porta di Massa
Molo Angioino/Beverello (Stazione Marittima). 
How to make the reservation?
Select the date you arrive at the airport and select the amount of persons. You can also select if you want a one way transfer or a two way transfer.
After your reservation you will receive one ticket which is valid for all the people you are travelling with it. On the ticket you can find a QR code which can be scanned by the bus driver. You don´t have to print your tickets.
When you have selected a two way transfer you will receive two vouchers, both of them for one transfer. Make sure you show the correct one after you used one.
 
How does it work the day of your travel?
You can take any bus you want. The bus departures from morning (7.00h) till evening (23.00h).
Advantages booking online
You save time purchasing your tickets at the spot
Make sure you can travel on board, people with tickets get priority
 
What is important to know?
Tickets are non-refundable. Only 1 (one) piece of baggage and 1 piece of hand luggage per person is allowed, provided that these do not occupy seats and are not a hindrance to other passengers. The transport of a pet is allowed for free under the following conditions:
- it must be small;
- it must be kept in the passengers' arms and/or in special containers and/or covered cages; dogs must be muzzled and leashed.


For medium-sized dogs, equipped with a muzzle and a leash, it is also necessary to buy an additional ticket.
Guide dogs are allowed for free. In all other cases, the transport of animals is not permitted. 
There are no child tickets, a ticket is for every age classification at the same price.
What to do when you arrive at the City Centre of Naples?
You can take a bus, metro or taxi to your hotel from Central Station of Naples, what is the most common stop for the most tourists.