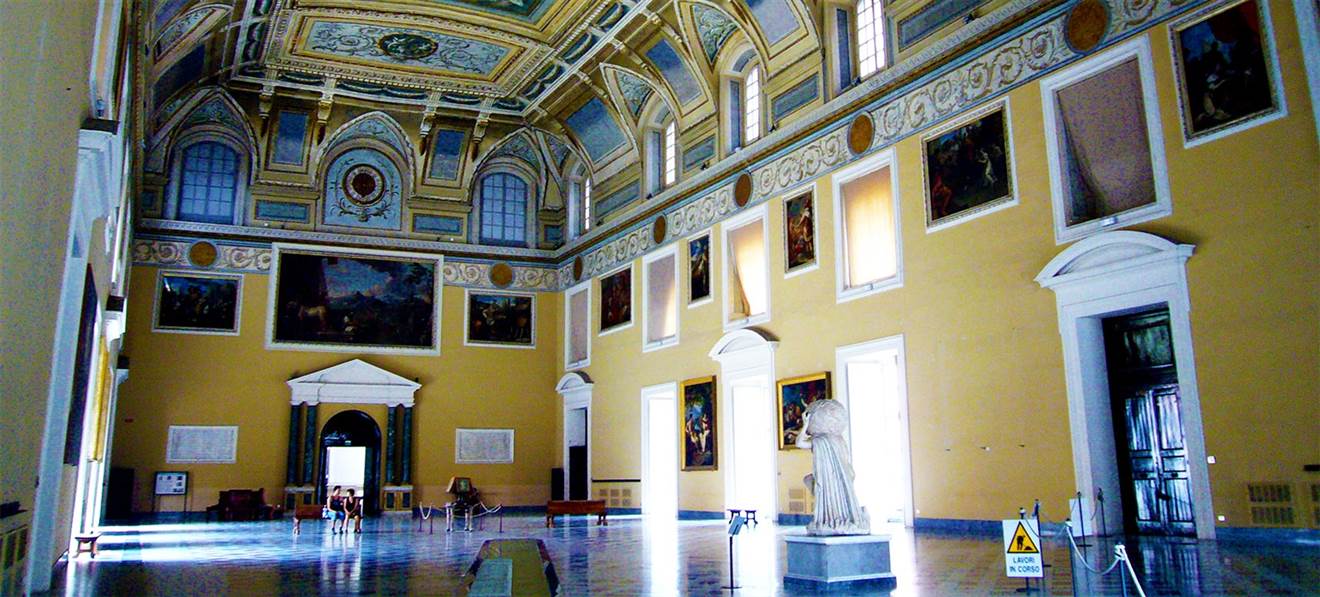 Museo Archeologico Nazionale di Napoli
To product
The National Archaeological Museum of Naples, one of the first museum built in Europe between the late eighteenth and early nineteenth century in a seventeenth century monumental building, boasts the richest and most valuable collection of archaeological  works of art and artefacts of Italy.

At the museum more than three thousand of exemplary values in several thematic sections are exposed and hundreds of thousands of artifacts dating from prehistory to late antiquity are preserved, both from various ancient sites of the South and from the acquisition of relevant collected antiques, starting from the Farnese collection belonged to the royal dynasty of the Bourbons, the founders of the Museum.
What you can see:
Farnese collection: Halls 1 to 7;
Farnese Hall 8; Sculptures of the Baths of Caracalla;
Emperors Galler
Sculptures sarcophagi of Ancient Campani
Egyptian Roo
Mosaic
Secret Cabine
Frescoe
       and many more..
Opening hours: Daily from 9:00 to 19:30 (except on Tuesdays)
Close on May 1 and December 25
Address: Piazza Museo, 19, 80135 Napoli, Itália
Buy your tickets online and skip the line!